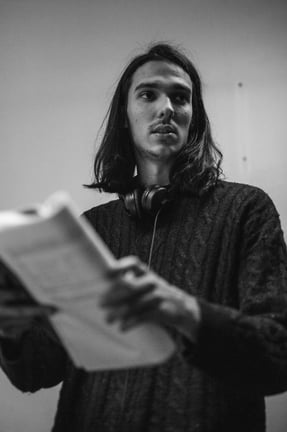 Paulius Stankevičius is a director based in Vilnius, Lithuania.

In 2020, he graduated from the Lithuanian Academy of Music and Theater with a degree in video directing.
Since 2016, Paulius has been actively working in the film industry and film education.
He is currently working as a director at Bored Panda Studios.
EMAIL: paulius.stankis@gmail.com
PHONE: +37062188816